If your FoxPro application is down for any length of time, you will lose money.
A smooth-running FoxPro application is critical to your business needs. And while it's meeting your needs now, things are changing.
Soon it's going to get harder to make changes to FoxPro, and for it to keep up with your business needs.
Unlike others, our goal as software developers is to understand the specific challenges you face.
We want to ensure you take the best action for your business. It may be migrating your data to an off-the-shelf system.
Or it could be building your new web-based system from the ground up.
We have 14 years of success in working with the hard-won experience of companies like yours.
Learn more about the core services we offer below. Or if you're ready to talk to us about your needs, get in touch now.
Get in touch now →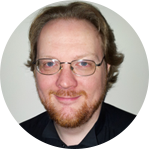 "I'd just like to say how much of a difference the online system has made to our business – we'd have been lost without it this year. As you know, Toni was out of action for several months, and I was stretched really thinly. I would not have managed to keep the business running if I'd been trying to do it using our old systems. The online system you developed streamlines things so much, I was able to keep on top of things without working myself into the ground. I just thought you should know, we wouldn't be around now if it wasn't for the work you guys did. Thank you."

— Timothy Allen, BeVox
What we offer
Web Applications
Do you need a content management system or a custom application to run your business more efficiently? Our process starts with us getting to understand your business and your goals.
Learn more
FoxPro Support & Maintenance
Take away the hassle, stress and sleepless nights that issues can cause. Wouldn't you like to have a trusted partner who can take care of your system and make changes which improve your business and your life?
Learn more
Who we've helped